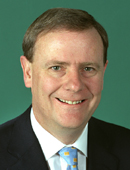 Peter Costello (Lib)

---
His ministerial website and his Liberal
Party website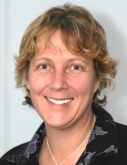 Barbara Norman (ALP)

---
Her ALP website


---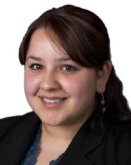 Penny Badwall (FF)

---
Her Family First website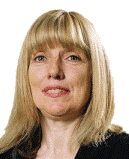 Mary Dettman (Dem)

---
Her Democrats website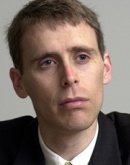 Stephen Mayne (Ind)

---
No website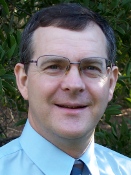 Michael Wilbur-Ham (Grn)

---
His Greens website

Location: Melbourne: Ashburton, Malvern, Prahran, Toorak
Division named for: Hon H B Higgins, member of the first federal Parliament, High Court judge
---
Median weekly family income: $1,570 (6th highest)
Persons born in non English speaking countries: 17.7% (43rd highest)
Persons in professional occupations: 47.3% (6th highest)
Persons aged 65 and over: 13.8% (60th highest)
Couple families with dependent children: 36.4% (99th highest)
Dwellings being purchased: 18.0% (139th highest)
Dwellings are flat, unit or apartment: 36.2% (8th highest)
---
Sitting member: Hon Peter Costello (Liberal), elected 1990, 1993, 1996, 1998, 2001, 2004
---
Born: 14 August 1957, Melbourne. Career: Barrister, tutor Monash University. Member, Opposition Shadow Ministry 1990-96. Shadow Minister for Corporate Law Reform and Consumer Affairs 1990-92, Shadow Attorney-General and Shadow Minister for Justice 1992-93, Shadow Minister for Finance 1993-94, Shadow Treasurer 1994-96. Deputy Leader of the Opposition 1994-96
---
Deputy Leader of the Liberal Party from 23 May 1994
Treasurer from 11 March 1996
---
1996 two-party majority: Liberal 10.7
1998 two-party majority: Liberal 09.6
2001 two-party majority: Liberal 08.4
Effect of 2004 redistribution: no change
2004 primary votes: Labor 30.5, Liberal 55.2, Green 11.3
2004 two-party majority: Liberal 08.8
---
2004 enrolment: 87,650
2007 enrolment: 89,333 (+01.9%)
---
Higgins was created in 1949, based in Melbourne's wealthy inner south-eastern suburbs, initially Malvern and Caulfield, and expanding over successive redistributions to take in Toorak and South Yarra to the west and Ashburton to the east, while losing Caulfield in 1990. It has one of the highest median income levels, one of the highest rates of home ownership, and one of the highest proportions of people in professional occupations of any electorate. Not surprisingly, it has always been a safe seat for the Liberal Party, although somewhat less so on its current boundaries than in the past: there are pockets of Labor strength in Alamein, Carnegie, Hughesdale and Prahran. In 2004 the Liberals polled over 70% of the two-party vote at Toorak (80%) Toorak West, Kooyong Park and Malvern Lower, while Labor polled 61% at Prahran and also carried booths in South Yarra, Windsor, Hughesdale and Carnegie. Higgins was won in 1949 for the Liberals by Harold Holt, who had been member for Fawkner since 1935. He was Prime Minister from 1966 until his death in 1967. The 1968 by-election was won by his successor as PM, John Gorton, who was transferring from the Senate. Higgins is thus the only seat to have been held by two Prime Ministers. Gorton retired in 1975 and was succeeded by Roger Shipton, a backbencher who was dumped in 1990 in favour of the ambitious young lawyer Peter Costello, who has held the seat since and who is now Deputy Leader of the Liberal Party and Treasurer. If the Liberals win this year's election, Costello will probably become the third PM from Higgins sometime in the next term. If the Liberals lose, Costello may or not become Leader of the Opposition, depending on how much blame he is held to bear for the loss. Certainly his increasingly open dissatisfaction with John Howard's leadership during 2007 has not helped his cause.
---
Candidates in ballot-paper order
---
Peter Costello (Liberal) is the sitting member: see biography above.
Michael Wilbur-Ham (Greens) is an engineer who worked for Telstra for 25 years.
Penny Badwal (Family First) is a project officer.
Graeme Meddings (Independent) is a teacher.
Stephen Mayne (Independent) is a journalist and was the founder of the Crikey online news service.
Barbara Norman (Labor) is a planner by profession and is the business and partnerships manager of the Global Cities Institute at RMIT University.
Mary Dettman (Democrats) is a teacher.
Genevieve Forde (Independent) is an artist and composer.