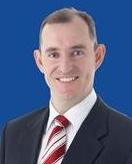 Stuart Robert (Lib)

---
His Liberal Party website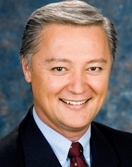 Rana Watson (ALP)

---
His ALP website and
his campaign website


---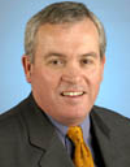 Dr Alex Douglas (Nat)

---
His Nationals website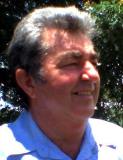 John Walter (ON)

---
His One Nation website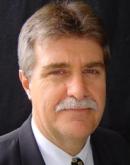 Ross Wilson (FF)

---
His Family First website

Location: Arundel, Labrador, Oxenford, Runaway Bay
Division named for: Rt Hon Sir Arthur Fadden, Prime Minister of Australia 1941
---
Median weekly family income: $825 (108th highest)
Persons born in non English speaking countries: 8.1% (83rd highest)
Persons in professional occupations: 20.3% (124th highest)
Persons employed in tourism: 7.7% (9th highest)
Persons aged 65 and over: 13.0% (78th highest)
Couple families with dependent children: 34.2% (122nd highest)
Dwellings being purchased: 24.7% (82nd highest)
---
Sitting member: Hon David Jull (Liberal), elected (for Bowman) 1975, 1977, 1980, defeated 1983, elected (for Fadden) 1984, 1987, 1990, 1993, 1996, 1998, 2001, 2004. Retiring 2007
---
1996 two-party majority: Liberal 17.8
Effect of 1998 redistribution: 00.2 shift to Labor
1998 two-party majority: Liberal 07.6
2001 two-party majority: Liberal 12.3
Effect of 2004 redistribution: 00.8 shift to Liberal
2004 primary votes: Labor 28.0, Liberal 59.6, Green 4.2
2004 two-party majority: Liberal 15.3
Effect of 2006 redistribution: no change
2007 notional two-party majority: Liberal 15.3
---
2004 enrolment: 82,141
2007 enrolment: 92,909 (+13.1%) (new boundaries)
---
Fadden was created in 1977, and was originally based in Brisbane's southern suburbs and the rural areas between Brisbane and the NSW border. Successive redistributions have moved it first into the south-eastern bayside suburbs of Brisbane and more recently down the coast so that it now occupies the suburbanising corridor between Brisbane and the Gold Coast, and includes northern parts of the Gold Coast tourism and retirement strip. Unlike most fringe-suburban areas, it is not a mortgage belt seat, as shown by the low level of families with dependent children and the only average level of dwellings being purchased. The seat has a relatively low level of median family income and a very low level of people in professional occupations. In 2004 the Liberals carried every booth, polling over 70% of the two-party vote in Helensvale North, Hope Island, Paradise Point and Runaway Bay, while Labor polled 43% at Southport North. David Jull has held Fadden for the Liberals since 1984, when seat was moved eastwards and became reasonably secure for the Liberals. Jull (who was member for Bowman 1975-83) was briefly a minister in the first Howard government, but otherwise has enjoyed a long career on the backbench. He is retiring at this election. His successor as Liberal candidate will be Stuart Robert. Robert's selection is seen by some as evidence of increasing religious influence in Liberal Party politics.
---
Candidates in ballot-paper order
---
Ken Martin (CEC) is retired.
John Walter (One Nation) is retired.
Dr Alex Douglas (Nationals) is a Gold Coast general practitioner.
Chris Faint (Democrats) operates a small business in Ipswich.
David Montgomery (Independent) is an inventor.
Stuart Robert (Liberal) is the co-founder and CEO of a national recruitment firm.
Ross Wilson (Family First) is a director.
Rana Watson (Labor) works for the Liquor, Hospitality and Miscellaneous Union.
Mike Beale (Greens) is a draftsman.
Candidates on YouTube
Mike Beale










&nbsp